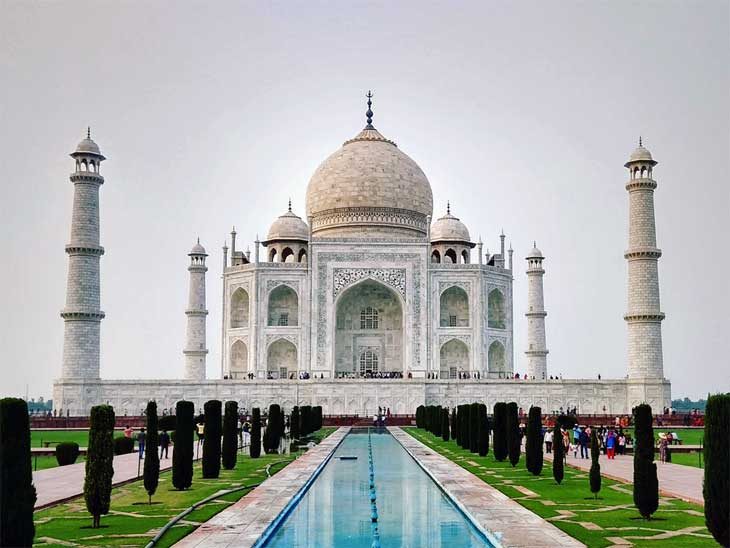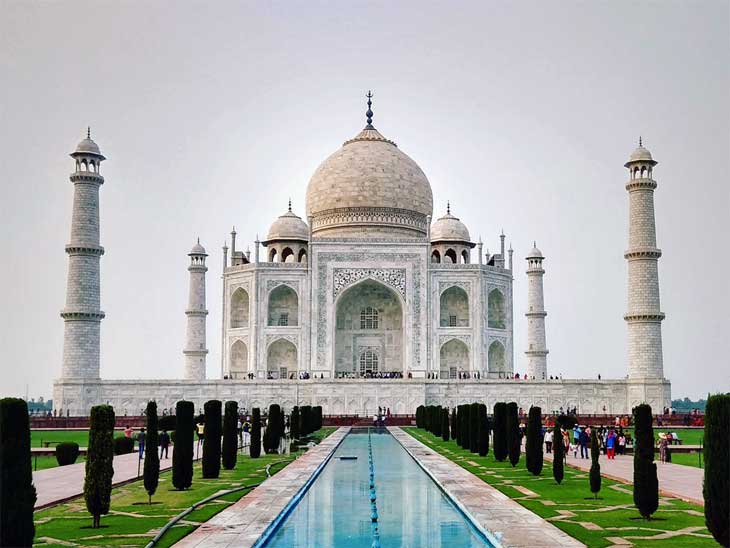 The Ultimate Packing Essentials for Your Trip to India
India is a country with diverse culture, natural and man-made tourist attractions as well as rich biodiversity. The country has immense tourism potential, and tourism accounts for a significant portion of the country's economy. In the recent years, tourists flock to India during different seasons to experience the different tourism treats that the country features. From the Himalayas to the Thar Desert and the backwaters in the south, India has it all. India being a tropical country with mostly hot and humid climate also features other environments due to its varied terrain. There is often confusion about what to and not to pack for a trip to India. There are a few usual things that need to be packed like other trips; however there are certain specific requirements are necessary to be packed for a tour of the country known for its diversity.
India Trip Packing Essentials
There are many places to visit in India, and most of them are different from the other including its society, culture, climate, terrain as well as special tourist activities. For your benefit here is a guide for what to pack for a trip to India. Below are the few essentials to be tagged along for your trip:




Clothing
The clothing in India is casual, and there isn't any particular specification to this. However, comfortable, light clothes are preferred as the climate is usually hot and tropical in most places. T-shirts and comfy pants are the keys. Indian residents often focus on ethnic clothing like saree or stylish kurti. There isn't any necessity for you to wear the same. It is as per your comfort, however, Indians love when their culture is embraced by others, and you will get a lot of love and respect from the people is you want to dress in Indian ethnic clothing. It is also advisable to have a light scarf to keep your head and face of the sun. Casual sneakers, boots, and sports sandals are fitting when it comes to the footwear. Having a pair of flip-flops or sports sandals for casual out walks are best. In rainy states, having a water-resistant boot also helps.
Gadgets
For any tour a camera is always essential to capture the moments and turn them into memories. Camera accessories like varied lenses, tripods should also be carried as per requirements. India uses the universal charging port so you most probably won't need an adaptor. Apart from these, a smartwatch is always better to keep track of the IST as well as the time in your home country. It is recommended that you purchase a standalone smartwatch to stay connected to the outside world on a long journey. Using a tablet for being organized is advisable, as it is much more beneficial.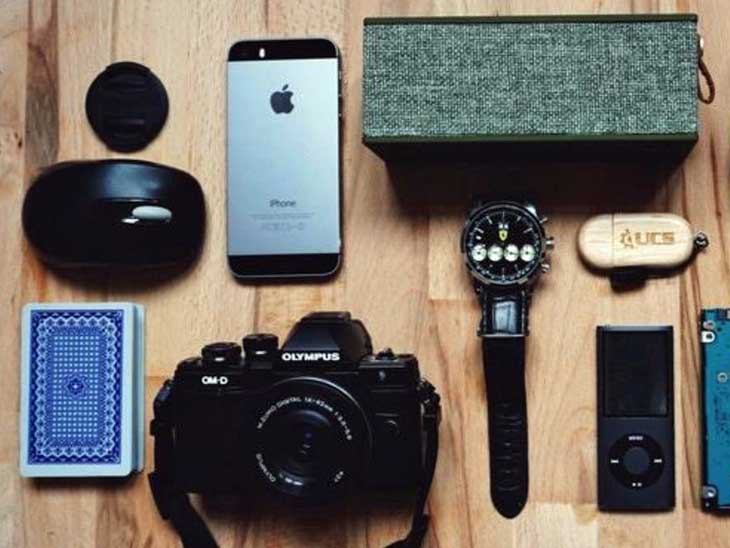 Documents
As usual, the passport and visa are the most vital of the papers to have. Also carry a copy of the passport in a different place than your passport, as it will be of ultimate necessity in case you lose the passport. Carry any prescription for which you are presently taking medicines. Make sure you are vaccinated as per the WHO regulations. You may need supporting documents of your marriage if it is a recent marriage. If there are chances that you may drive a car or ride a bike in India, make sure you have an international driving license. Apart from these, you may carry a couple of passport sized photographs of yourself as it may be needed for phone card registration and other documentation if any.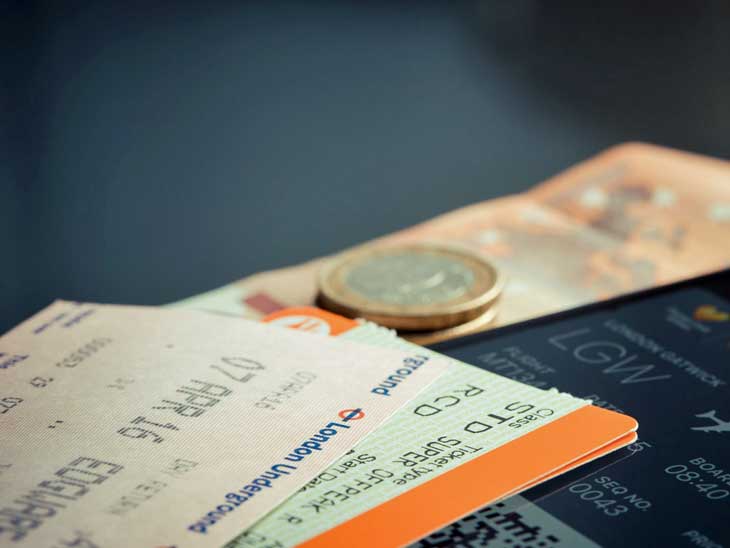 Medical Supplies
Medicinal supply is essential no matter where you go. If there is any ongoing curative course that you are on, carry the medicines as prescribed by the doctor and have enough the last the entire travel period. Along with the medication, also take the prescription for the medicines. In the case of diabetes patients, insulin or syringes are to be carried. Emergency medical facilities are available, but it should be understood that your body is used to a specific brand of medicine which constitutes the same composition. Sometimes that brand may not be available. For being on the safe side, it is better to embrace the advice. Anti-diarrhea and flu medicines should also be carried as these are common sicknesses that can catch you in the middle of your recreational tour. Having malaria medicines as well as mosquito repellents are also advised, as there are a considerable amount of mosquitoes in India. If there are any already known common problems that you know you may face like a migraine, you may even carry its respective medicines. Also, bring a first aid kit and some band-aids.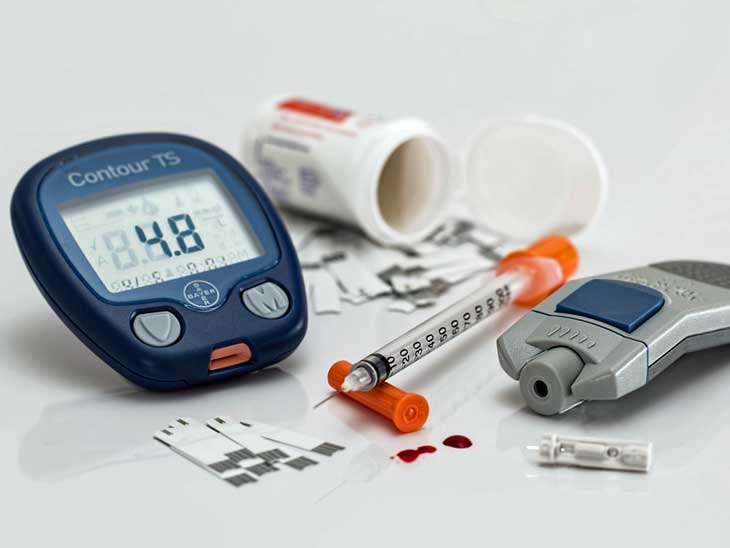 Toiletry or Cosmetic Supply
All the various toiletry supplies and cosmetic products from different parts of the world are available in India. However, there may be some specific brands that you may be very particular about. For such cases, it is safe to bring along your product rather than hoping to find it at the destination always. Among them, you can carry your shampoo, hair conditioner, body lotions, toothpaste or other such products if you are very particular about the product. However, the most popular brands for such products are available. It is especially required if you are concerned about a brand which may not be very popular internationally.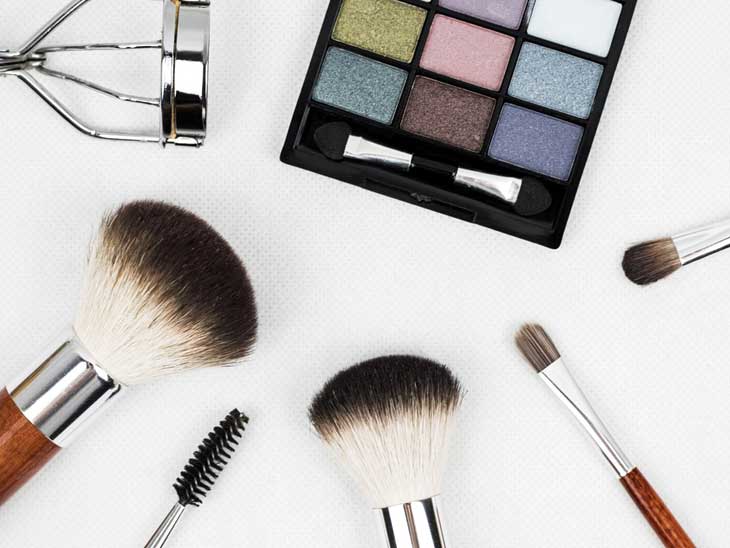 Special Requirements
Apart from these basic musts to bring when you come to India, there are some especially highlighted things that you shouldn't forget to pack. Sunblock or sunscreen is necessary as the sun is quite scorching during the daytime in many places including the capital city. Mosquito repellents are also important as some areas have a considerable amount of mosquitoes. If you are traveling to the country during the monsoon, you should most definitely carry a raincoat and some waterproof boots to keep exploring the country's lush green landscapes in the rain.
These are the essential things that you should pack for your trip to India. India is a beautiful place with lovely people and immense tourism potential. Besides these, you can carry any personalized necessities along with you.