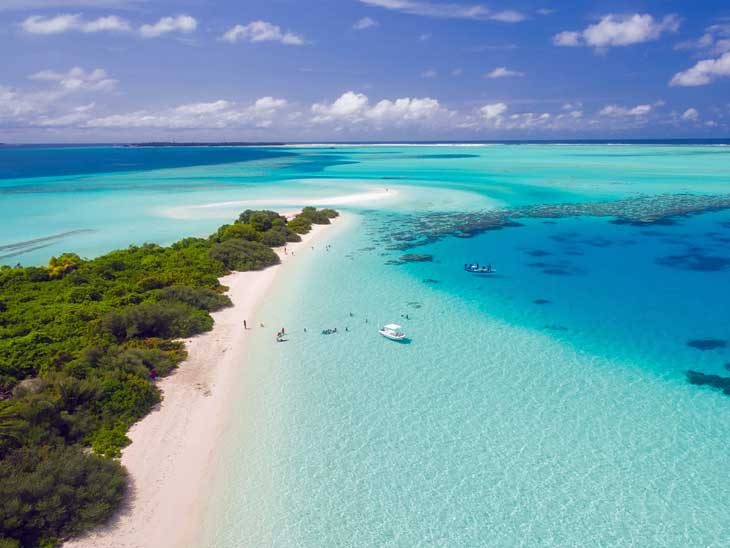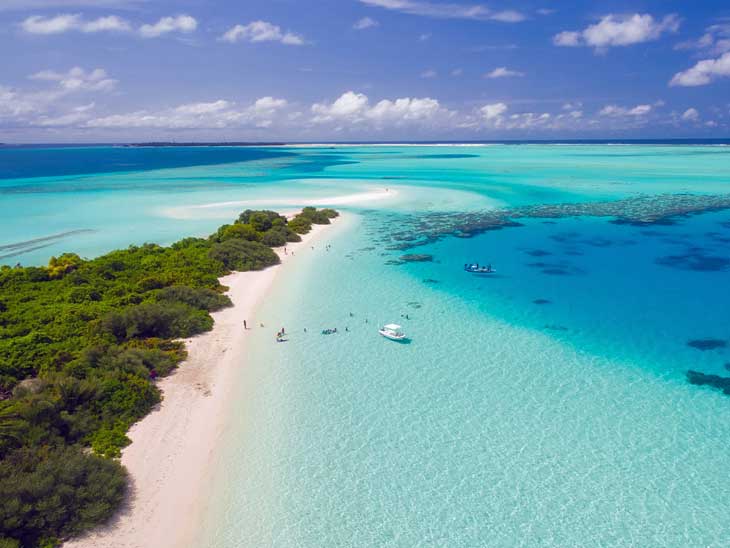 Visit The 8 Most Beautiful Islands in the World
"To see a heaven on earth, see an island."
Islands are one of the most beautiful places on earth. They offer a perfect escape from our day to day busy life. But the beauty of all islands varies as they are not created the same. Some islands are more defined by the surrounding sea and thriving coral kingdoms. Whereas luxuriant jungles and velvety peaks enhance the beauty of many other exotic islands.
A perfect patch of sand with beautiful surrounding where you can rest, gaze at a tranquil blue sea and revitalize your body to refresh your mind is what everyone wants on their holiday.
So, here is a list of islands that stand out for their enchanting beauty.
1.Maui, Hawaii
The Hawaiian island of Maui is a destination for true nature lovers. Maui is renowned worldwide for its beauty, its atmosphere, its history, and its never-ending supply of pristine beaches, waterfalls, landmarks, snorkeling, and gardens. With its perfect beaches, volcanic landscapes, tropical forests, and gardens, Maui just might be the closest thing to paradise we've ever seen. It is also a great place for hiking. Click here to find out more about hiking gear.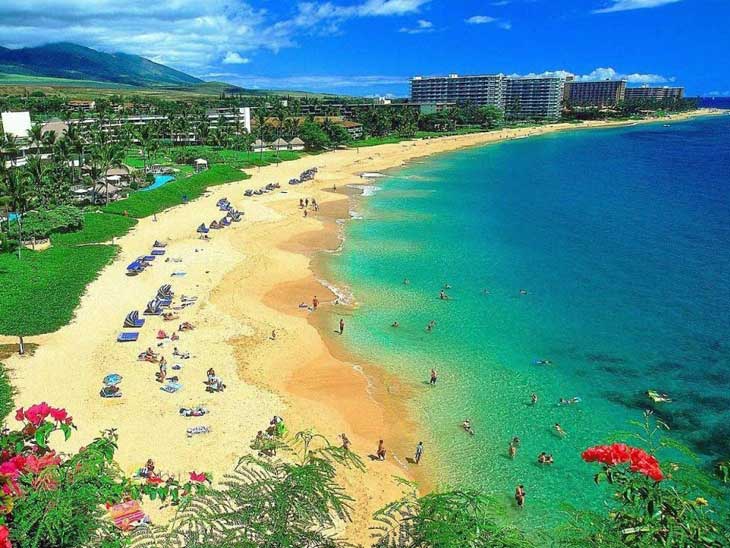 The ethereal bamboo forest and churning waterfalls in Haleakala National Park can be explored via the Waimoku Falls Trail. Enjoy the warm beach sand or hit the surf for a remarkable windsurfing or snorkeling session. Driving the scenic road to Hana along the island's northeastern shore will be among the most spectacular journeys of your life.
2. Fiji
Fiji is an archipelago of more than 300 islands in the South Pacific. Fiji ticks all the fantasy island boxes. Its white sand beaches, translucent turquoise waters, and teeming coral reefs attract people from all around the world.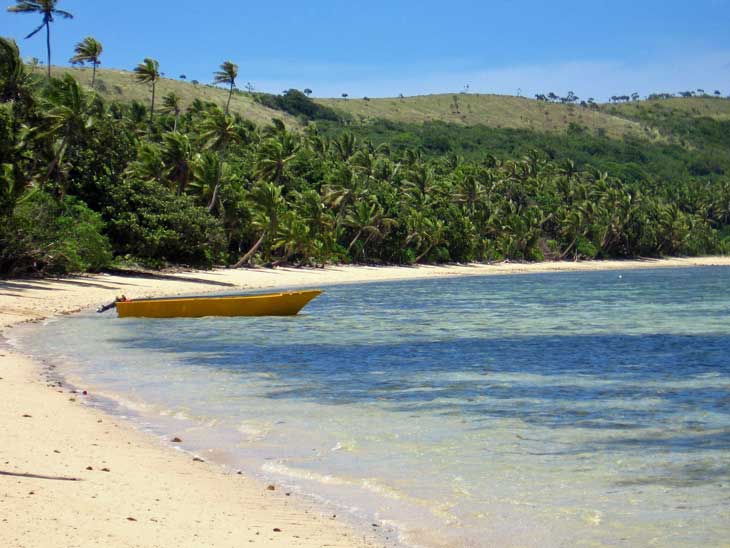 Whether you go for diving, snorkeling, fishing or you love surfing, the locals will welcome you with warm, friendly smiles. Fijians love young children, so this a fabulous destination for families looking to relax.
3. Bali, Indonesia
The island of Bali is a feast for the senses. With its mesmerizing culture and a rich heritage of art, music, and dance, Bali attracts millions of tourists every year.
Surfing, swimming, shopping, and sunbathing are the prime recreations on this exotic isle, as well as sightseeing in the lush countryside. The island has tall volcanoes canvassed in rich green covering and perfectly clear waters.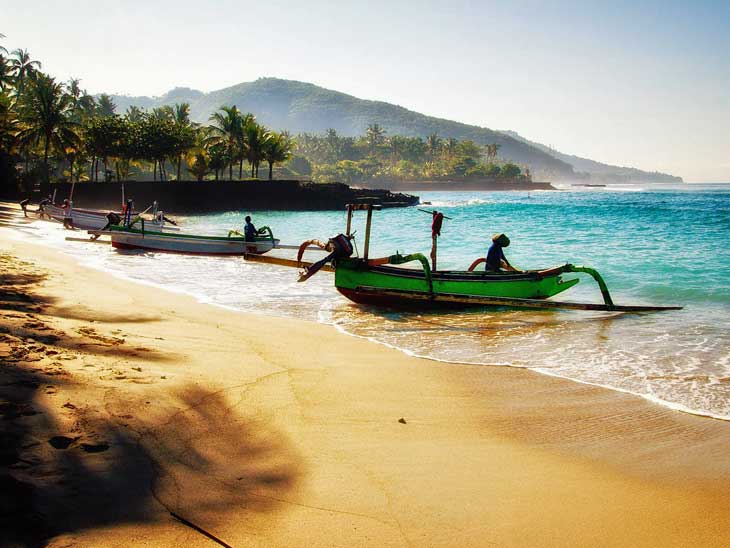 Choose amazing beach resorts in any of Bali's famous resorts such as Kuta, Seminyak, Sanur or Nusa Dua, where great hotels and villas are right on the beach.
Bali is not only a place for cultural day trippers, but also for adventure seekers and shopaholics.
Read more about Bali on my Indonesia pages.




4. Kauai
Kauai is known as "the Garden Isle" with rainforests covering much of the interior. Waterfalls, scenic drives, and more than 60 beaches dot the landscape with the intoxicating fragrance of tropical blooms. But the island's beauty lies not just in its luxuriant flora and abundant rain; its remarkable coastline will take your breath away. Some beaches offer great water activities like swimming and scuba diving others offer kid amicable tidal pools, and some are ideal for a wide range of water sports.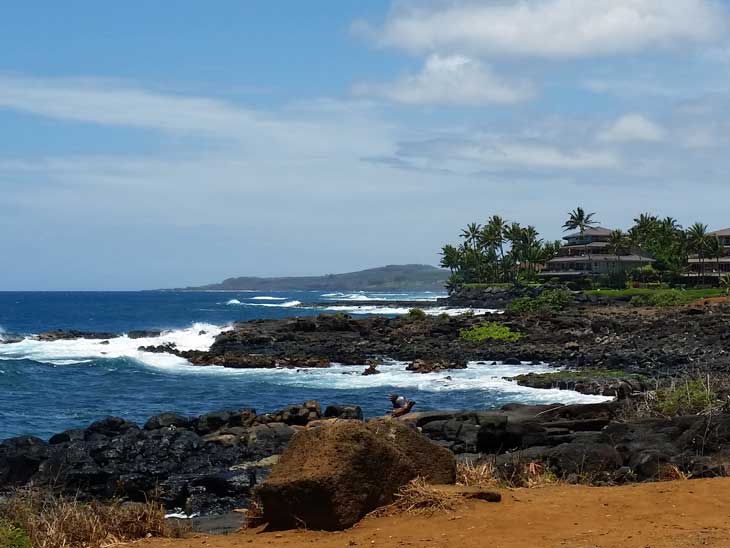 Dry-land activities include hiking the Kalalau Trail on the Na Pali coastline, taking a day trip to Waimea Canyon and experiencing life on a sugar plantation at Grove Farm Homestead Museum.
5. Maldives
Maldives is widely accepted as the world's most ravishing islands, but it's the sea, which truly makes these islands shine. Ravishing white beaches and luminous aquamarine waters give this place a sublime nature.
Consisting of 26 natural islands, the Maldives archipelago contains the planet's lowest islands, rising no more than three meters above the sea at its highest point.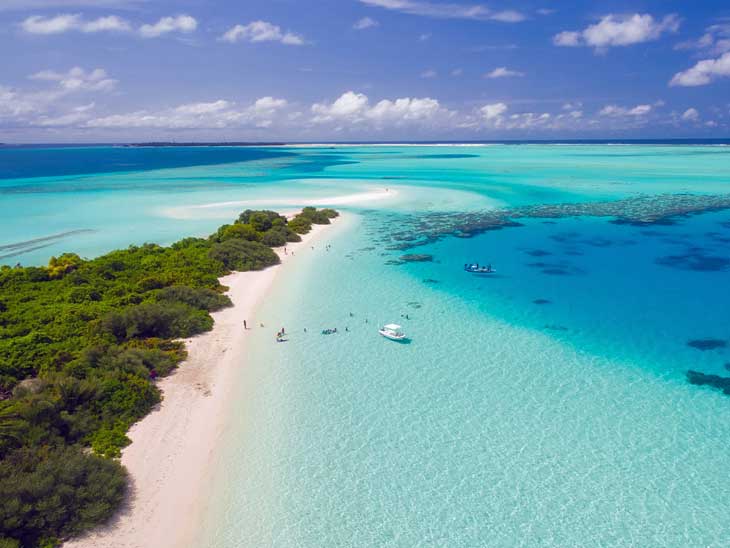 Breathtaking coral reefs and underwater beautiful creatures will force you to go for snorkeling and scuba diving. Surfers from around the world flock here to ride the uncrowded breaks.
Millions of tourists' land Maldives to enjoy the most exotic beauty of nature.
6. St. Lucia
St. Lucia projects a dark and brooding beauty. Unlike other Caribbean islands, it is not only famous for its golden beaches and graceful palms, but also for its interesting geography. The twin volcanic peaks preside over the luxuriant landscapes, rising 700m above sea level produce a breathtaking scene.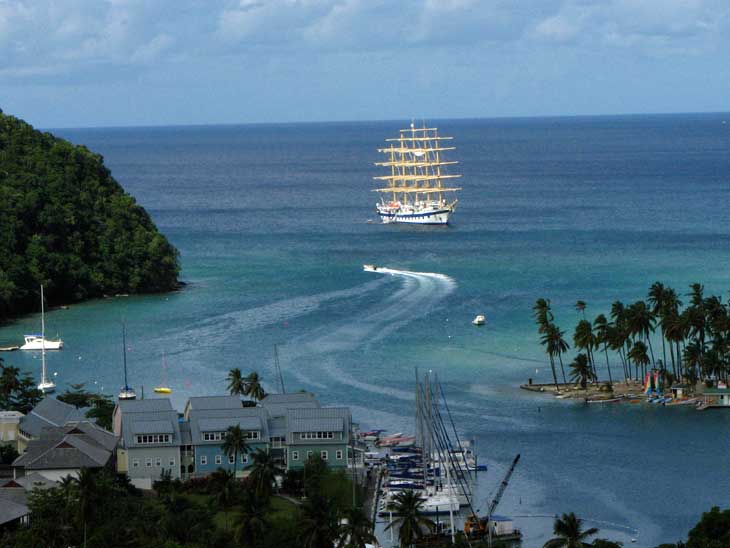 There is much more to explore in this amazing island. Natural hot healing springs, bristling forests of coconut palms, waterfalls, small fishing villages, coral reefs and nature trails are just some of the sights to explore. Pretty Marigot Bay and Anse Chastanet Marine Park are a must to see spots.
7. Bora Bora, French Polynesia
This lush volcanic island of Bora Bora is one of the most beautiful islands, and it stars in countless South Pacific fantasies. Clear turquoise water with astonishing marine life is the focal point and best asset of this tropical beauty.
Fish, turtles, sharks, and rays swim in the clear waters. Tourist friendly locals who have a mouthwatering cuisine will rejuvenate your taste buds.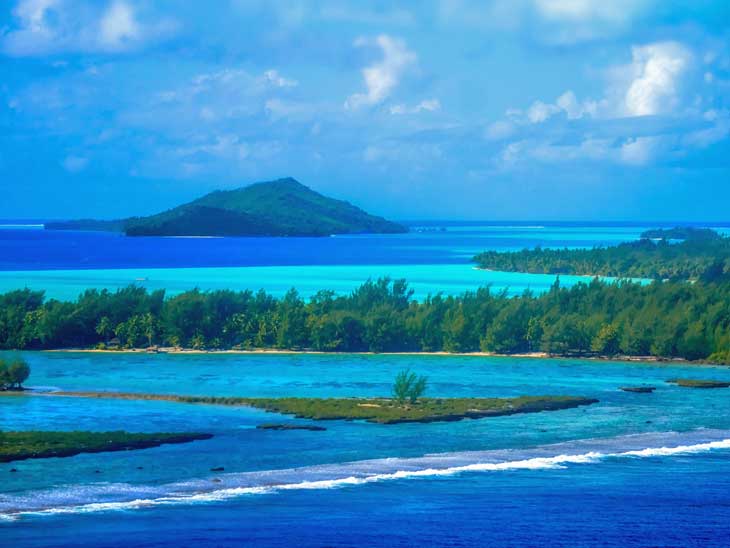 Diving and snorkeling are excellent in the surrounding reefs, and hiking trails weave through the palm-studded forests.
8. Palawan, Philippines
Palawan is Philippine's answer to paradise. This island territory encompasses excellent gem like sea so clear, that you can nearly observe the expressions on the fish from over the surface. Bright white beaches, beautiful coral reefs and lush green jungles on the island ass to the beauty of this place.
Other attractions include:
Beautiful and unique wildlife
Stunning emerald lakes
Picturesque fishing villages.
One of Palawan's top attractions is the World Heritage-listed Puerto Princesa Subterranean River National Park, an impressive limestone cave system with a long underground river.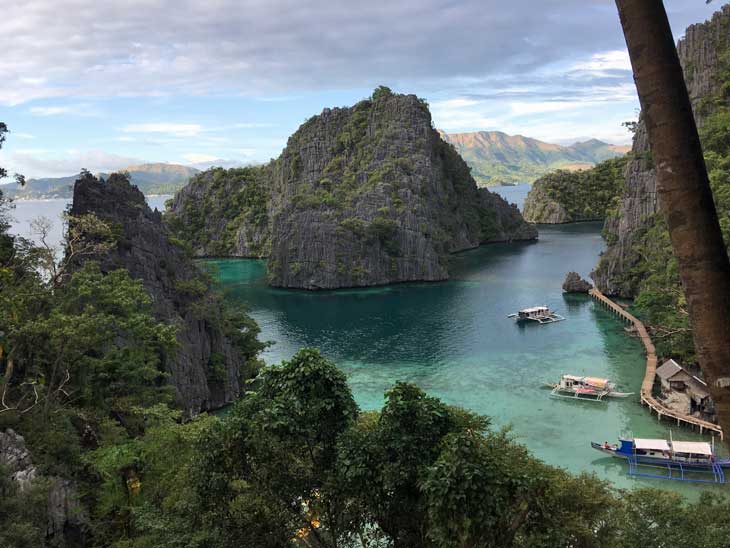 Before going to any of these places, make sure you take along all important traveling gear that will help you through your venture whether hiking or swimming, scuba diving or hunting. The most important of them all, good quality lightweight traveling boots, as they'll keep you comfortable throughout your travel. 
"Travel is the only thing that you buy, that makes you richer."
Prepare yourself to enjoy the perfect vacation to one of the most beautiful islands in the world. They can leave you with memories that you'll always cherish. These wonderful and extremely attractive locations make us realize that even reality can be more beautiful than our wildest dreams.
Author Bio:
Shawn Michaels is a blogger who loves to write about his outdoor experiences. He is also a passionate rock climber and loves traveling. Currently, he is studying and spends his free time reading reviews and gear shopping! He regularly blogs at Thesmartlad.com.
I would love to hear about your favourite islands. Please let me know in the comment section below or via email, on Twitter, Facebook , Instagram or Google+.