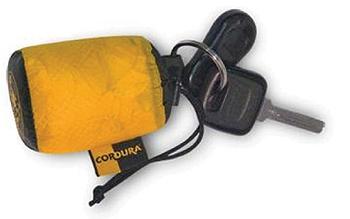 6 Things I Bring On Every trip. What Do You Bring?
There are certain things we always carry to make our trips enjoyable. Here are my travel essentials:
1. Smartphone.
I personally prefer an Iphone, but that is a matter of personal taste. I just love Itunes Match where I can easily change the music stored on my Iphone on the go. Also use it for navigation when I am walking around unknown places. Please continue to number 2 for more information on navigation.
2. Tablet with navigation software.
The tablet is a great companion for watching movies, simple surfing and email and also great as a navigation unit. I opted for NAVIGON Europe and NAVIGON USA software because they offered a sweet deal on all European countries and I can use the same license on up to 5 IOS devices with my Apple account.
3. Amazon Kindle.
One can argue that all reading could be done on the tablet, and that is correct. The Kindle does not weigh much, hardly takes up any space in my carry-on and consumes a lot less power, which means I can read for a long time before I have to worry about charging. The Kindle Paperwhite
also works very well in bright light where a tablet is hard to see. I do have the Kindle app on my tablet, just as a backup in case my Kindle should be stolen or break.
4. Noise cancelling headphones.
Noise canceling headphones are your best friend on flights, where the noise cancellation does an excellent job eliminating the numbing noise from the engines. I opted for Bose QC3 and have enjoyed them for a long time but will certainly explore other options when they are up for renewal. Build quality of the Bose´s has been superb because they have been carried almost everywhere for the last 4 years and still in very good condition. I carry my Apple Earbuds too because I don't like wearing big headphones when out and about.
5. Ultra lightweight backpack.
Imagine you are on a business trip and suddenly get the opportunity to explore the wilderness during an afternoon. Oh no, you have no suitable bag with you and don't want to empty your briefcase. No problem, just bring out the ultra light back pack. This is also handy if you have purchased something and need an extra bag. I am very content with mine from Sea to Summit because it is durable and takes up almost no space. I carry mine in the briefcase. I use the Sea to Summit Ultra-Sil Day Pack
.
6. Sunscreen.
I do hate sunburn and never hesitate to use sunscreen with high SPF. Some people think that it prevents you from getting tanned, but it just prevents you from getting burned. Never waste a good nights sleep or a valuable day in the sun because of sunburn!
There are always variations, but this is what is in my briefcase on 99% of my trips. I usually carry a laptop, a toothbrush and chewing gum too.
Am I missing something essential on my trips? Please share with me via email, in the comments below, on Twitter, Facebook or Google+.
Safe travels!