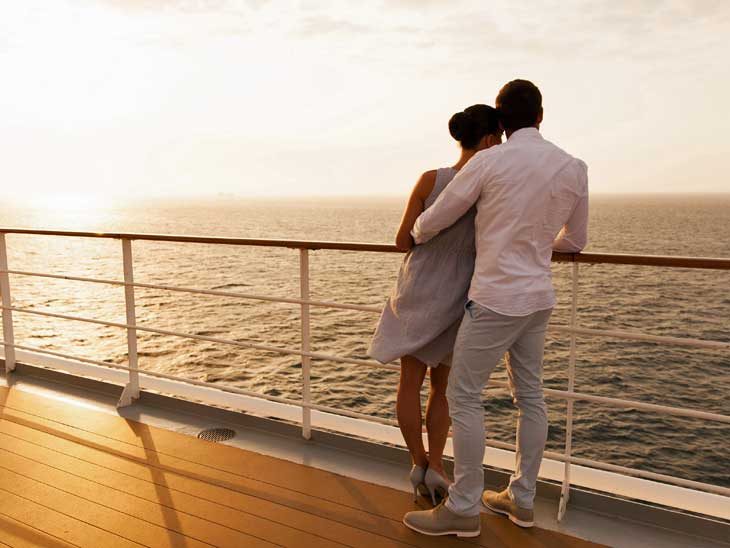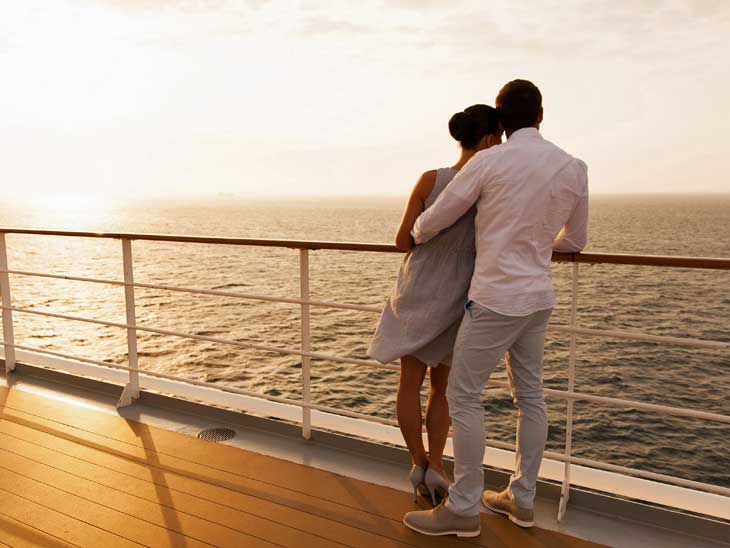 Getting Married on a Cruise: 5 Tips for Couples Ready to Tie the Knot
Imagine getting married on a cruise ship in the middle of the ocean with you holding the hand of your better-half, ready to take them to an exotic, secluded island for honeymoon. Sounds very romantic?
Getting married on a cruise can be the perfect decision for couples who want their big day to be the perfect day of their life. The decision not only saves you from the hassle and headache of a land-based wedding, it also offers you the perfect mix of romance, memorable moments, and an opportunity to relax and enjoy the breathtaking beauty of the ocean.
To make your decision of holding your nuptials on a cruise ship work for you, we have compiled a list of 5 best tips that will help you guide the perfect cruise wedding.
1. Know the Kind of Wedding Cruise You Want
Many people assume that planning a wedding cruise will allow them to get married onboard the cruise ship. However, the reality is that most cruise ships do not allow a wedding onboard. Instead, they will plan the wedding onshore and you will only have a small part or a sort of 'mock' wedding on the cruise ship. Therefore, it is important that you know the type of wedding cruise you want to plan.
2. Preplan!
Extensive planning is the key secret behind successful wedding cruises. The two most important considerations when you're planning your wedding cruise are the time and destination. The date you select to get married on influences your choice of destination. For example, you cannot plan a wedding cruise to Alaska in December. Therefore, when planning your wedding, get in touch with a reputable company and know your options first.
3. Book as a Group
If you're ready to take your friends and family on your wedding cruise with you, booking as a group will not only help you save money, but will also offer you certain added benefits. Many companies host free cocktail parties for customers who cruising with a large number of people. However, before taking this decision, it is important that you survey your friends and family and see if they are willing to join you on your wedding cruise.
4. Have a Backup Plan in Place
It's not unusual for companies to cancel cruises due to bad weather conditions. While you may not want to consider such a disappointing situation, it is important that you have a plan B in place just in case you face this situation. Another way to avoid this is to choose your destination carefully. For example, when planning a cruise to Caribbean Island, select any day between December and May to avoid bad weather conditions.
5. Understand the Legal Complexities
While this might look boring, the reality is that getting married on a cruise has its legal complexities. Therefore, when planning your wedding, it is important that you study the law and make all necessary arrangements to legalise your wedding in a foreign port.
Tips offered by the event team at sydneyprincesscruises.com.au. Please share your own tips and thoughts via email, in the comments below, on Twitter, Facebook or Google+.
When planning your cruise, these articles about cruising might be helpful.