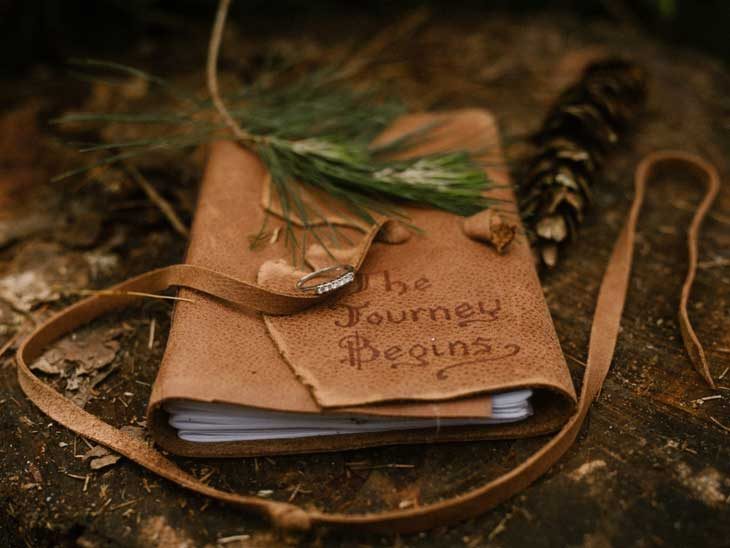 How to Keep a Travel Journal You Cherish for Years
There's nothing more fulfilling than travel. It's a fantastic way to experience new things, learn about other cultures, and better maintain global awareness.
Psychologists even note that foreign travel can make you a more well-rounded and emotionally intelligent person.
Travel is something to cherish. And one of the best ways to keep those memories and feelings alive is by keeping a travel journal to document your journeys.
But not just any journal will do. You'll need to make it as special and unique as your travels.
Here are some of our favorite tips for keeping a travel journal you'll cherish for years.
Document the Whole Process
The excitement of traveling often begins before you've even left home. Likewise, there's nothing that beats that sense of peace you have upon coming home.
Don't forget to document these parts of the process, too! The anticipation is as much a part of the journey as your actual destination.
Planners Are a Great Way to Keep Your Thoughts Organized
Journaling doesn't come naturally to everyone. Some people find it hard to get their thoughts down on paper in an organized manner.
Sound familiar?
If so, consider using a planner template for your journal. Planners do most of the organization for you. All you have to do is fill in the details. Plus, using planners gives your journal a unique look.
Include More Than Text
They say that a picture is worth a thousand words, and we're inclined to agree. Jotting down notes here and there to collect your thoughts on the day's travels is a great indicator of your headspace at the moment.
However, photos and keepsakes tend to bring back a flood of memories that text alone doesn't. The perfect travel journal is a mixture of both text and imagery.
Hold onto those plane tickets, restaurant menus, photos, and pamphlets to get the most out of your journal.
Store It Somewhere Safe
Be thoughtful about where you keep your travel journal. Keep it away from extreme elements like moisture and heat, as these can ruin the integrity of your journal's paper.
On that note, consider laminating your travel journal and keeping it in a binder.
Laminating your entires will keep your journal in pristine condition for years to come. Plus, you won't have to worry about accidentally spilling anything on the journal and ruining those treasured memories.
Sure, it might mean a little more work right now. But it'll be so worth it when you can still look back on those great memories in a decade.
Creating the Perfect Travel Journal
Your travel journal is more than a means of looking back on where you've been. It's a way of reliving those special memories.
By keeping a travel journal, you'll get to experience that same sense of wonder you had during your trip over and over.
Want more tips on how to maximize your travel time? You're in the right place! Check back with our blog for all sorts of great travel tips and tricks.
Share your best tips for creating the best travel journal in the comments below, on Twitter, Facebook  or Instagram.