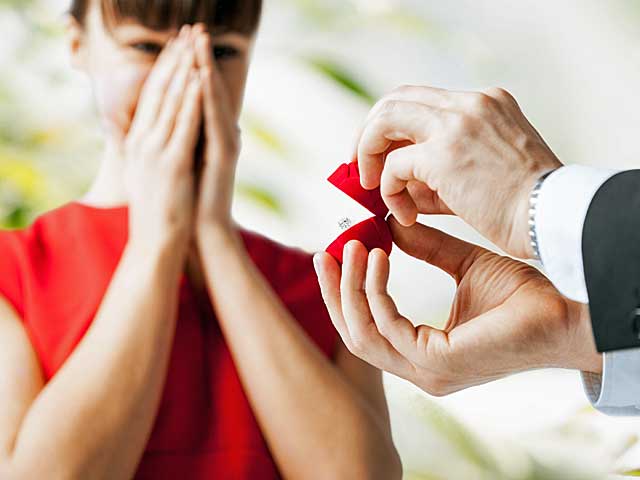 Most Romantic Places to Propose.
As a travel agent you get the pleasure and are trusted to assist customers in many life defining moments. I have helped customers find their relatives during the tsunami in Thailand, helped stranded customers during strikes and ash clouds, helped people transport home deceased relatives and maybe the most rewarding of all: help people propose to their significant other!
In this article we will go cover a few arrangements I have helped customer with when finding the most romantic places to propose. I hope they will be a good inspiration and help you to ask the question.
Cape of Good Hope – South Africa.
This gentleman asked his fiancée to join him on a trip to Cape Town where they started off exploring the vineyards and the scenery around Cape Town. The last nights of their trip was spent at the luxurious Cape Grace Hotel in Cape Town and their itinerary included a helicopter ride over Table Mountain, which is a great experience on its own. Helicopter took off, the pilot was pointing out the main attractions and suddenly the helicopter diverted and landed on Cape of Good Hope! Naturally we had arranged hors d'ouvres and chilled Cap Classique (South African sparkling wine) served by a butler. The groom fell on his knees, popped the question and naturally she said yes!
Enjoying Sunset at Angkor Wat, Siem Reap – Cambodia.
This customer did not need much help, just hints about on when and where to ask the big question during their trip to Angkor Wat in Cambodia. I was told he carried the ring in his pocket during the whole trip, almost pulled it out at Raffles in Singapore during their stop over there, but finally asked the question while watching the sunset at one of the temples.
In a Hot Air Balloon over Bagan – Myanmar.
Bagan has more than 4000 buddhist temples and is very impressive without a ride in a hot air balloon. Flying a balloon over the plains is even more impressive and will give you a very memorable proposal. Just make sure to book a balloon for you and your significant other if you are not 100% comfortable with sharing this defining moment. If you are going to Myanmar you will benefit from reading these tips. A very romantic place to rest after having explored Myanmar is Sandoway Resort.
In First Class.
Nothing says "I Love You" as much as a First Class ticket on a long-haul flight to your dream destination. In first class, you have the room, the champagne and the luxuries associated with a proposal. I have a customer who proposed on a Singapore Airlines A380 between London and Singapore. I had spoken to my contact at Singapore Airlines, requested a cake beforehand and shortly after boarding the groom to be strolled to the galley for a chat with the in-flight staff. Naturally, they were absolutely thrilled and did everything they could do to make the occasion memorable for the couple. When flying First Class you do not only get the extra service on board, you get all the ground services such as lounge, separate check in and so on. In other words, you are well pampered all the way and mileage accrual is a fast track to a new mileage level in the airlines bonus program.
The Observation Deck at Empire State Building, New York – USA.
I do not know if this is out of date and a bit too much of "When Harry Met Sally" but it works. I have had 2 customer ask the question on the open air deck on the 86th floor and both are happily married nowadays. The good thing here is that you have everything New York has to offer (restaurants, clubs, bars and attractions) to enhance the proposal trip with. If you are not sure where to go for a romantic dinner, here are a few safe cards.
Of course, Top of the Rock will do the trick too. Usually the queues here are shorter.
At the Eiffel Tower in Paris – France.
You thought I had forgotten about Paris, the most romantic city in the world? Of course not! Paris has so many opportunities and places to ask the question. I would ask the question at Versailles, on one of the bridges in the city or at the Eiffel Tower observation deck if I was to marry my wife once again. As with NYC, you have everything Paris has to offer to make the proposal trip even more memorable.
Stenshuvud – Sweden.
Stenshuvud is a national park on the east coast of southern Sweden in an area called Österlen, famous for its spectacular scenery, light and stunning beaches (even if the water is very cold). Artists and painters has been flocking here and it is a must if you are exploring southern Sweden. You are allowed to walk almost everywhere, explore what you like and there are many quaint villages with restaurants, B&B:s and shopping nearby. Fly in to Copenhagen and you will be here in less than 1,5 hours.
On a beautiful beach – Thailand
Well, this tip is fairly universal as long as there is a nice beach. I like Thailand a lot and there is an abundance of beaches. I would wait until sunset and go for a special dinner on the beach. If I happen to be in Phuket, then I would go for the secluded and little known Nai Yang Beach.
Gentlemen, good luck with your proposals. I hope you enjoyed this article about the most romantic places to propose. Please do remember, love is the most important. Where and when you ask is secondary. Please share your favourite places, tips, thoughts and comments on Twitter, on Facebook or in the comments below. I am looking forward to hear from you!