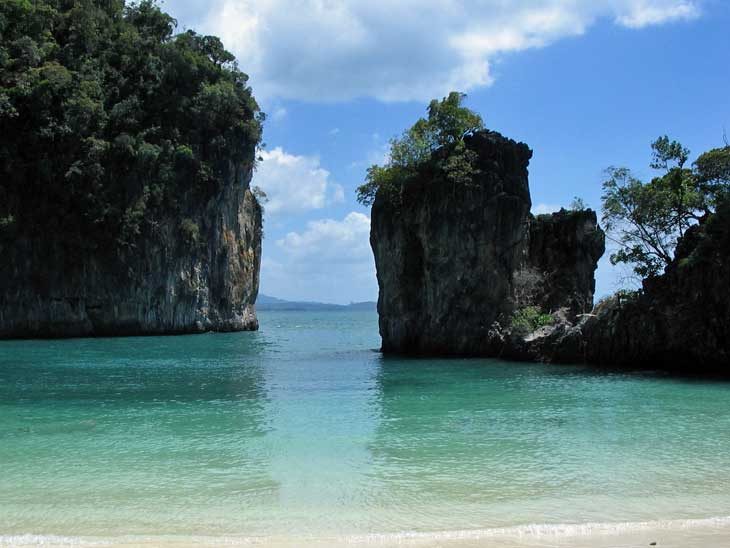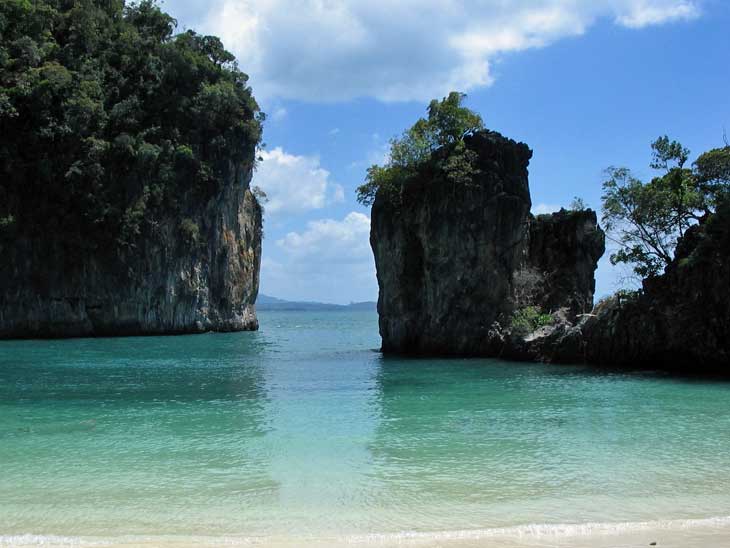 Quiet Islands Near Phuket for Your Best Beach Vacation
Off the west coast of Thailand is the province of Phuket along with 32 smaller islands. Many of the smaller land masses welcome guests desiring picturesque and exotic tropical vacations. The views include everything from powdery sandy beaches and crystal waters to lush mountains and tropical rainforests. Accommodation options range from budget hotels to world-class resorts. The rainy season spans from April through November. However, this is also when prices are reduced. Others might consider the dry months of December through March as the best time to visit Phuket.
Koh Yao Noi
The magical Phang Nga Bay is where guests find the picturesque island. Here you will discover miles of stunning beaches, secluded lagoons, rugged sea cliffs and trails ripe for adventures on foot or by motorbike. Koh Yao Noi also serves as a wonderful base for Phuket island hopping by kayak or longboat tour. When looking for excitement, deep water soloing and rock climbing are adrenaline pumping activities. Maybe consider staying in shape by taking a Muay Thai boxing class. Exceptional accommodation options include Coastal Escape. When desiring privacy and time for self-exploration, consider reserving a Koh Yao Noi villa.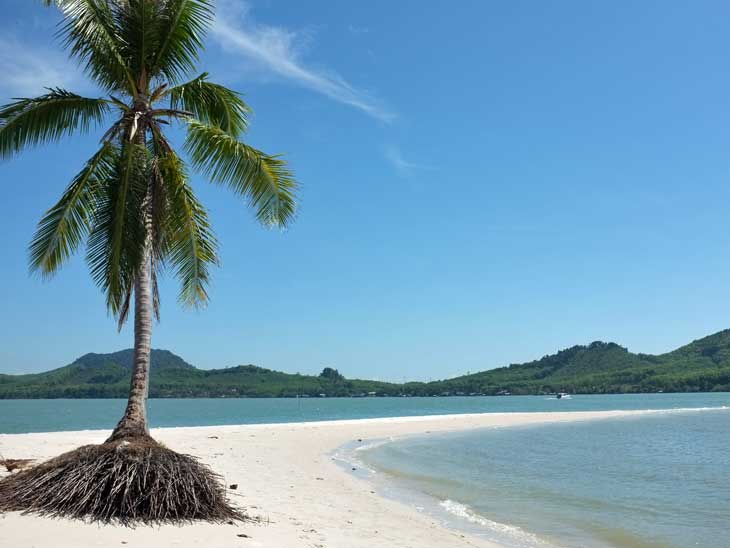 Koh Yao Yai
The Phang Nga Bay island is one of the best places in Thailand for couples. Enjoy each other's company and the quiet, laid back atmosphere. Beachfront bungalows such as Koh Yao Yai village provides the perfect getaway accommodations. Koh Yao Yai's scenic and rural countryside consists of coconut groves, mangrove forests and rubber plantations. Explore the area by motorbike and stop for a picnic on Loh Paret Beach. The waters surrounding the island are teeming with tropical fish and so ideal for snorkeling. Tour the mangroves by kayak or embark on a deep-sea fishing excursion. Agricultural tours and ATV off-road adventures are also popular.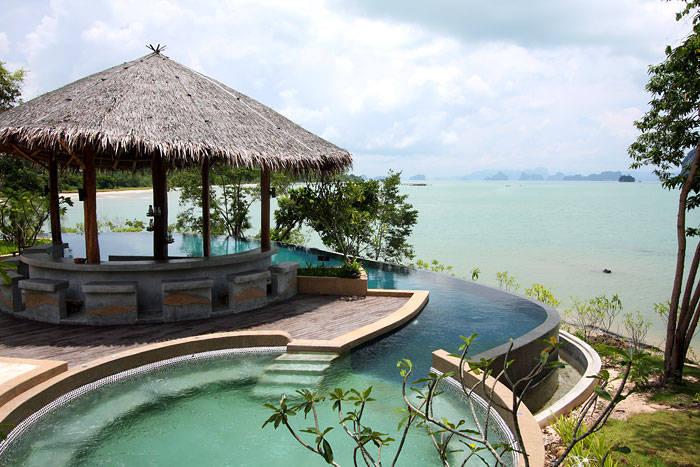 Koh Bon
The island is renowned for its beauty and considered by many to be the typical tropical paradise. A variety of birds, reptiles and crustaceans make their home here. The abundance of marine life makes the waters a favorite for snorkeling. The area has also gained recognition for being a prime location for Phuket scuba diving. Colorful coral reefs harbor spectacular tropical fish. A small cove on the south side of the island remains a favorite for swimming with manta rays. Leopard and white-tipped sharks also come to feed. Eagle rays, black-tipped sharks and schools of damsels are also found here.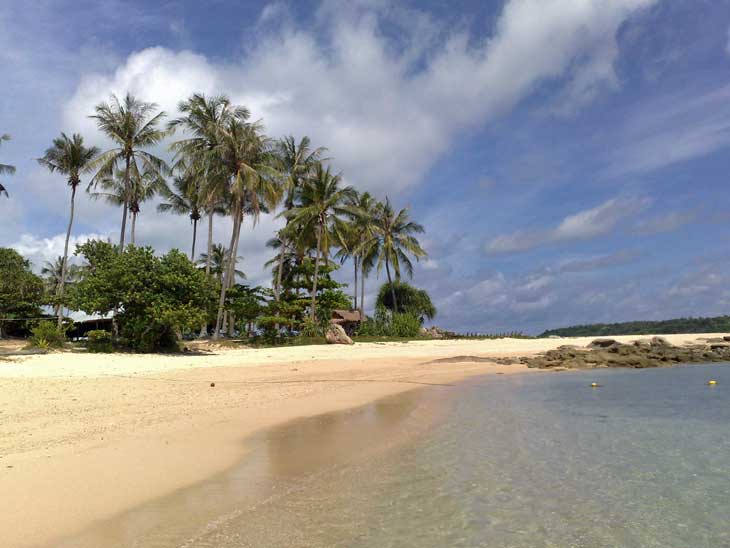 Koh Maiton
As the location is also known as "honeymoon island," Koh Maiton is another wonderful destination for couples. In order to ensure the ultimate experience for guests, a limited number of visitors are allowed to stay here at one time. The idyllic location is one of the best island to stay in Thailand. The sandy shores of the beach are as white and soft as talcum powder. The clear, turquoise waters have more than 400 species of tropical fish and other marine life, which lends itself to being a snorkeling paradise. Go swimming or embark on a sailing adventure and watch the dolphins. Take a jungle trip through the lush forest and encounter native wildlife. Indulge in a massage in the spa at the end of the day, and relax on the beach with a cocktail as the sun sets.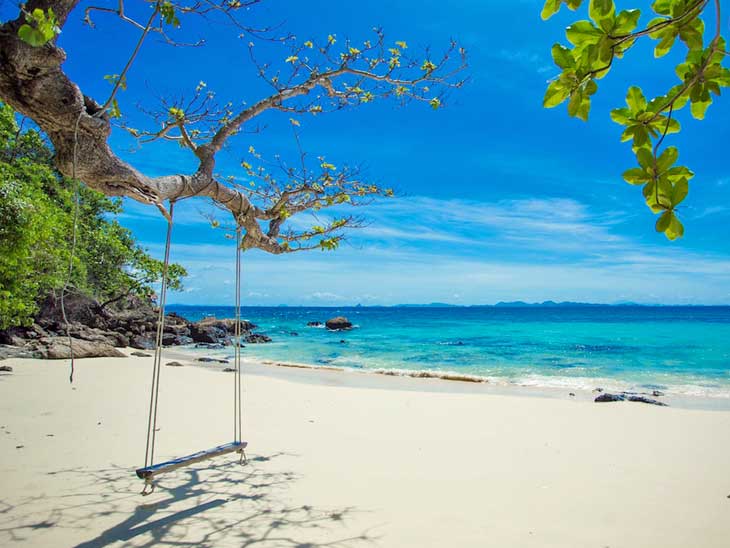 Koh Hong
The tiny island is a great destination for a day trip. Arrive by speed boat or long tail boat. Majestic limestone formations rise from the sea and protect the isolated lagoon featuring shallow water perfect for swimming and snorkeling. The scenic location lies within Than Bok Khorani National Park and remains a treasure with locals and guests alike. Many consider Koh Hong the perfect deserted island destination. Sunbathe and picnic on the soft, sand of Pelay Beach. Go on a hike or tour the area by kayak. Learn to scuba dive or embark on a fishing excursion.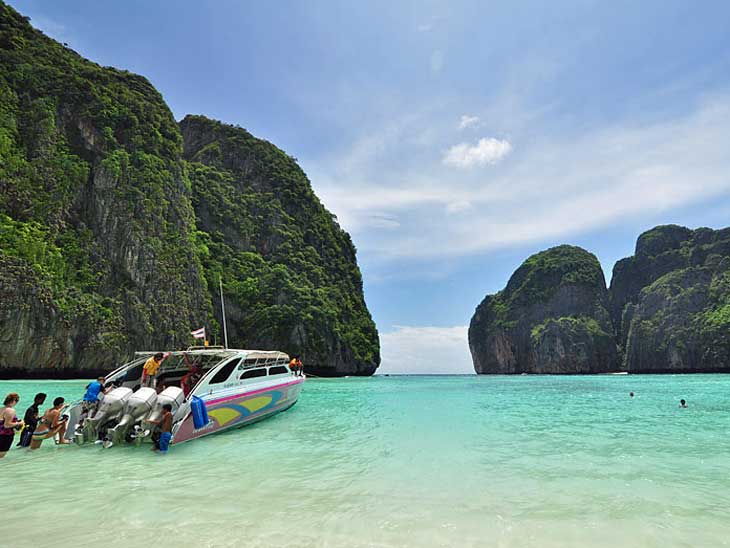 Coral Island
When looking for Thailand best places to stay, Coral Island easily makes the list. The name of the location comes from the colorful reefs surrounding the land mass. The white sand of Banana and Long Beach are bordered by transparent blue waters filled with an abundance of marine life. Along with Coral Island Resort, both beaches feature many dining options from waterfront buffets to upscale restaurants. Water sports activities include snorkeling, scuba diving and parasailing. Experience the thrill of a banana boat ride. Stay in a charming beachfront bungalow featuring a private balcony and all the modern amenities.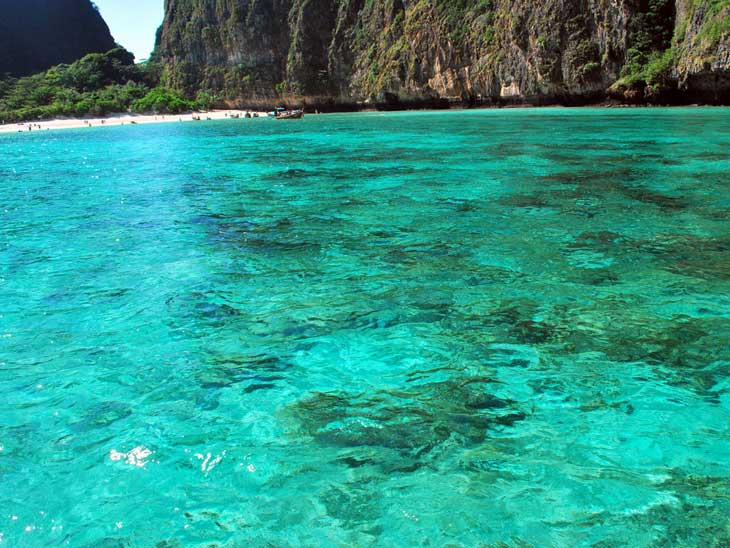 If you enjoyed this article, you might want to check out my other articles about Thailand.
What are your favorite quiet islands around Phuket? Please share in the comments below, on Twitter, Facebook , Instagram or Google+ .