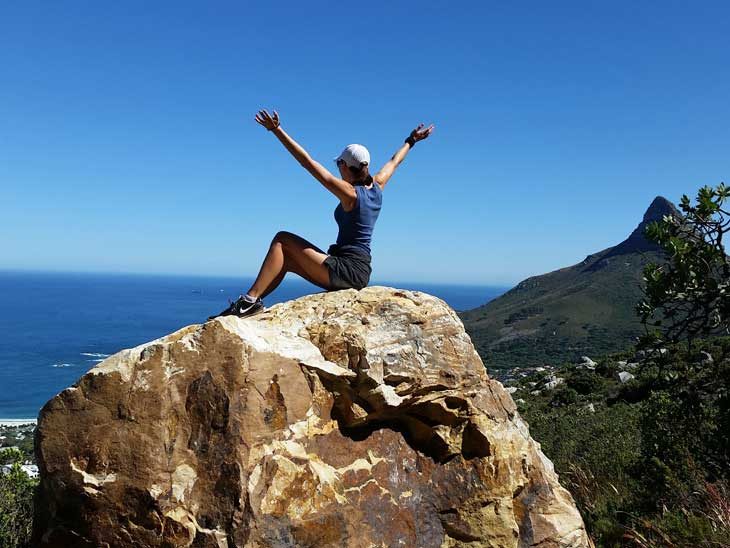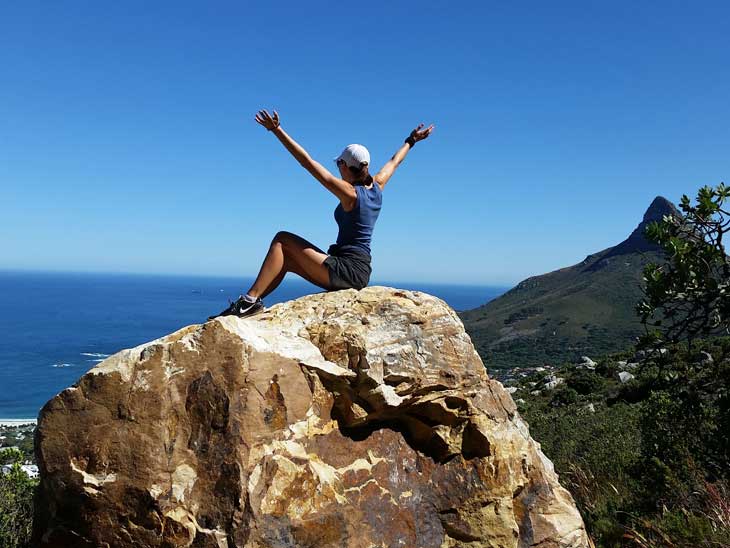 The 3 Best Gap Year Destinations For 2019
There are 195 countries in the world, that's if you include the Vatican City, and they would all be of interest to visit.  Some are hard to get to, some are ravaged by war, some are very challenging environments and yet despite all the negatives people will still travel to visit them.
Gap Year travel is likely to be your first extended independent travelling experience and where you go will be determined by a whole range of factors : money, time, travel companions, language, personal interests…There is no single right way to do a gap year, wherever you go, your experience will be unique and will stay with you for the rest of your life.  If you're booking a round the world flight, your gap year destinations will be dotted along the route, say South East Asia, India, Australia, New Zealand, Fiji and the USA.  That is a complex, expensive trip and you may decide that a return flight to a single destination, from which you then travel is a more realistic option.
You might part fund your travel by working abroad, say in a ski chalet or you might choose to experience a new culture by working as a volunteer, perhaps in a field which you intend as a future career, such as teaching or working with animals.  Part of the fun of a gap year experience should be the research, planning and anticipation, so here are three, very different suggestions to get you thinking.




Thailand and South East Asia
Probably the most popular gap year destination and with good reason.  If you've never travelled outside of Europe, flying into Bangkok, capital of Thailand, will open up a whole new world to you.  In his cult novel 'The Beach' Alex Garland describes Bangkok as a decompression chamber, where new arrivals adjust to the strange new world that they find themselves in before setting off on their adventures.  You'll inevitably find yourself in cheap accommodation on the Khao San Road where the sensory overload of sights, sounds and smells will hit you like a freight train.  From Bangkok you can head south and experience the beach life of Ko Samui, Ko Pha Ngan, site of monthly full moon parties and Ko Tao, which has some of Thailand's best dive sites.  Or you can head north to the jungle lite of Chiang Mai for some trekking, or east to the border of Cambodia where you are within striking distance of the  magnificent Tomb Raider temple complex of Angkor, where over a hundred ruined temples rise out of the jungle which is always threatening to engulf them.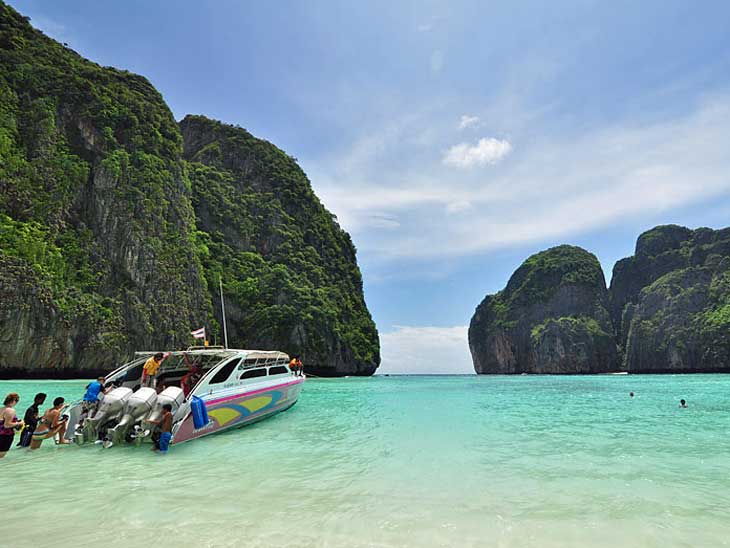 What makes Thailand such a great gap year destination is that it's startling and intoxicating but there's plenty of infra structure to help you find your way around.  You can build your confidence as an independent traveller and from Thailand you can explore the edgier, though fantastically beautiful countries of Cambodia, Vietnam and Laos.  The other important factor to consider is that your money will go a lot, lot further than it will in somewhere like Australia.
Check out our Thailand pages for more inspiration.
USA
If English is your only language, one of the frustrations of travelling can be that you aren't able to talk to people other than fellow travellers, in the USA of course, that isn't a problem.  We all think we know the USA because we've seen so many movies and TV shows but it's a big, big beautiful country and there is so much to see.  We all know the names of the cities and they are fascinating and exciting places to visit but they are expensive, so you are going to have to limit yourself.  New York is a must and so is San Francisco but how many more of the country's great cities you can fit in will depend on your budget.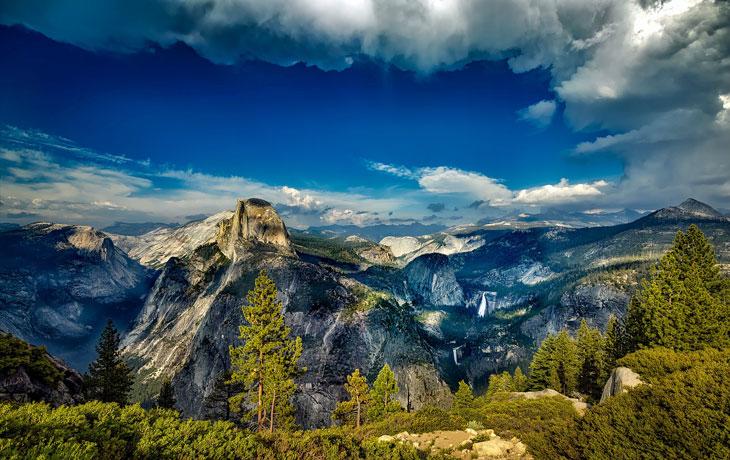 If you've a hankering for the wide-open spaces, then Yosemite National Park and the Grand Canyon are a must.  In half a day you can travel from the snow-capped Rockies to the scorching heat of Death Valley, one of the hottest places on earth.  You can find plenty of cheap places to stay and if you use the iconic Greyhound Bus Service you can save on accommodation by sleeping on a night bus.  The USA is a wonderfully diverse country which is exciting to explore, and most Americans are friendly and helpful to travellers.
Head to our USA-section for more.
India
If you really want to experience the shock of the new, then try India.  India is an amazing country, it's vast, it's beautiful, it's ugly, it's beguiling and it's bewildering.  It is not for the faint hearted and travelling there is inevitably stressful, but it is like no other place on earth and most travellers there grow to love it.  The seventh largest country in the world with over a billion inhabitants, the scale of India is hard to comprehend, until that it is you've taken one of those memorable but interminable train journeys only to find that you've barely moved on the map. There are many Indias, such is its diversity of geography, climate, culture and ethnicity.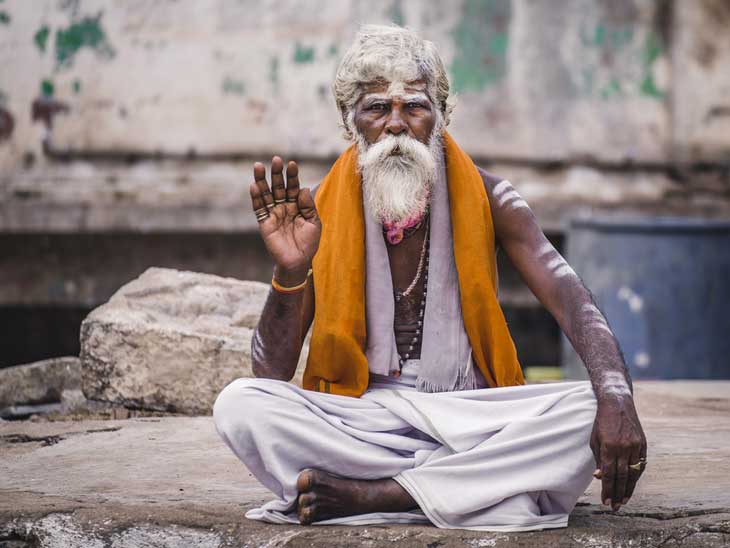 The famous tourist sites are famous for a reason so be sure not to miss them. The Taj Mahal at Agra is for many, the most beautiful building in the world and well worth the crowds and aggravation of getting there.  In the north are the stunning hallucinatory palace complexes of Jaipur and for an experience like no other visit Varanasi on the banks of the Ganges, the holiest of the seven sacred cities in Hinduism.  When you are exhausted by your travels and you will be, head south to Kerala or the beaches of Goa for a change of pace and some rest and relaxation. India is a challenge and there will be times when you think 'Why am I doing this?'.  But if you really want to open your eyes to other ways of life, India is a rich and deeply rewarding experience worth every moment of stress and discomfort.
A gap year will not be complete without a train-ride in India, so learn everything about trains in India here before you go. More about India here.
Written by Jamie Rose of MAHI Leather, specialists in leather backpacks that are perfect for any gap year student setting out on their big adventure.